We believe scuba training involves more than just getting a card.
We believe you should have options, in training as well as in buying your own scuba gear.
We believe YOU should make the decision on what equipment you buy and how you wish to do your training.
We believe that you can only make those decisions if you are FULLY aware of what is available to you - both in training and in equipment selection.
We offer sales of ALL diving equipment – 20 years of experience has taught us that not all equipment is equal and also that no dive centre or instructor can know everything there is to know about all equipment.
We do however specialize in certain brands as we feel these brands offer service and reliability as well, and not JUST a good price. This decision is based on experience and training.
We believe our staff should give you good advice – not advice based on sales commission, but advice from firm conviction, advice that comes with experience and advice gained firsthand by servicing, working with and selling the equipment we believe in.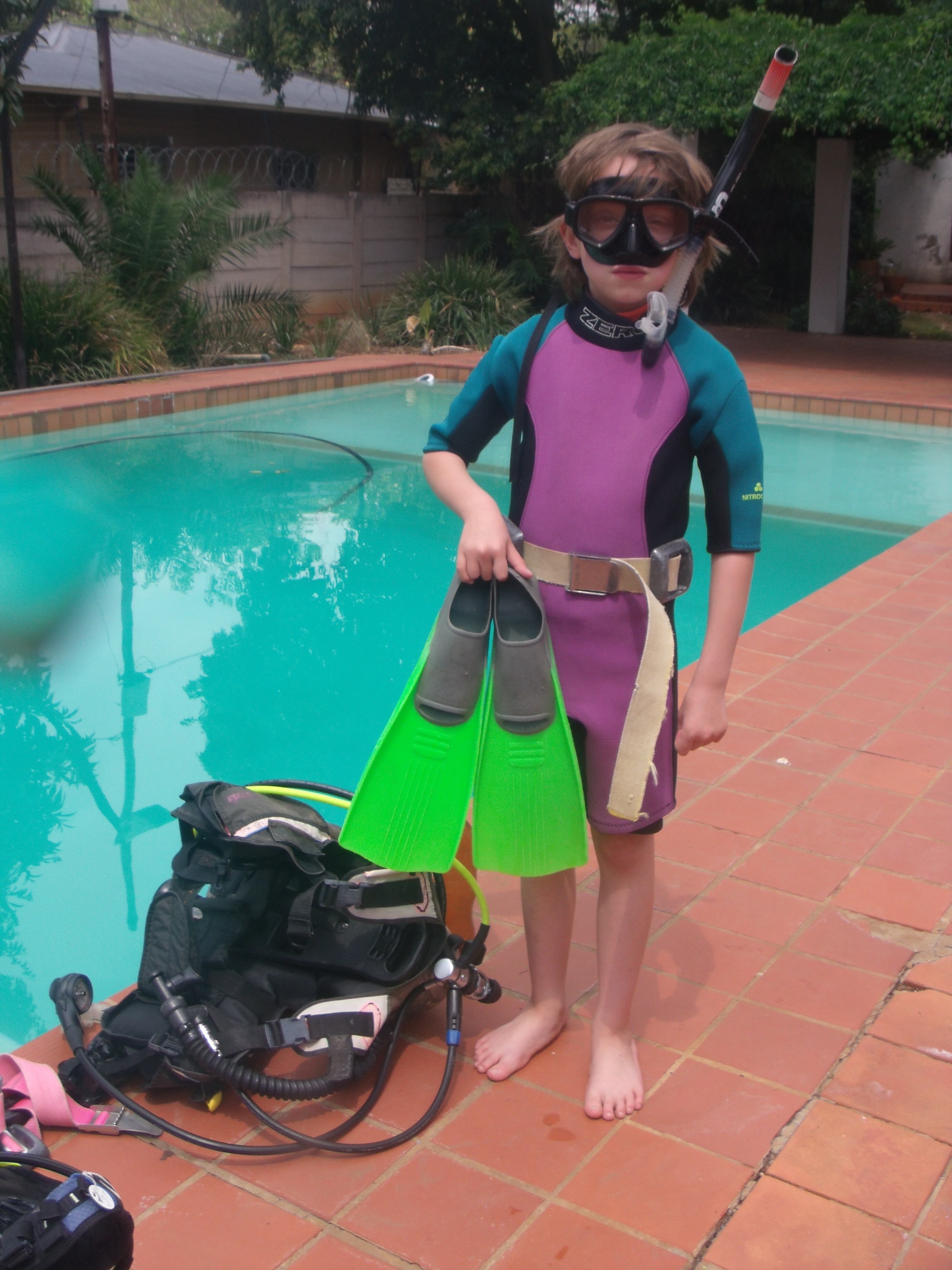 We will match prices from authorized dealers!
We want your business. We offer a winning combination of fair prices, the best service and only quality products. If you find a product that we sell anywhere else at a lower price, please let us know. We will match or beat that price if possible. We will give you the best price we can without compromising our service or your guarantee.
Before you decide who, you want to teach you to scuba dive or whom you wish to continue your training with, ask yourself the following:
1. Does the dive centre/Instructor offer the COMPLETE range of PADI diver training?
Reef Divers was the FIRST PADI Career Development Centre in Southern Africa in 1994! Lots of centres offer so called "CDC" programs to unsuspecting customers – PADI standard require that a Centre have a FULL TIME Course Director on site – does yours?
We personally teach ALL PADI programs – from Open Water to DSAT Tec Trimix, both diver level and Instructor level training. We were the FIRST dive centre IN SOUTH AFRICA that could boast this! We are also the first recognized PADI TecRec centre. We are still the only PADI centre to offer a full range of Rebreather Courses, Recreational as well as Technical.
2. How complete is your "Complete" pack?
PADI has a range of Open Water Materials – ranging from the most advanced crewpacks that INCLUDES DVD's and electronic dive planners, to just a manual. Cheaper courses have cheaper materials. Family options are available, there are also better priced options for career trackers. Are you being offered a truly complete pack? Are you aware of the options?
3. How much time do I have to spend travelling?
Reef Divers has an onsite classroom and covered, heated pool, all on one premise with free parking – this means no driving to and from classroom and pool sessions and warm dive training throughout the year!
4. What's the catch?
Unfortunately, a bad economy sometimes brings out the bad in people – Dive Centres and Instructors are no different, "special offers" might not always be that special… sometimes old stock is just being dumped, "new" brands appear just before Christmas with no back up service in January…small "extras" ends up adding up to more than the original cheap price… travelling costs, time and parking fees are not always factored in.
Who do YOU trust to teach you?