The PADI Boat Diver Course
Whether you've never made a boat dive or you've logged dozens, the PADI Boat Diver Specialty course can benefit almost every diver because different boats in different parts of the world have different procedures and even look different.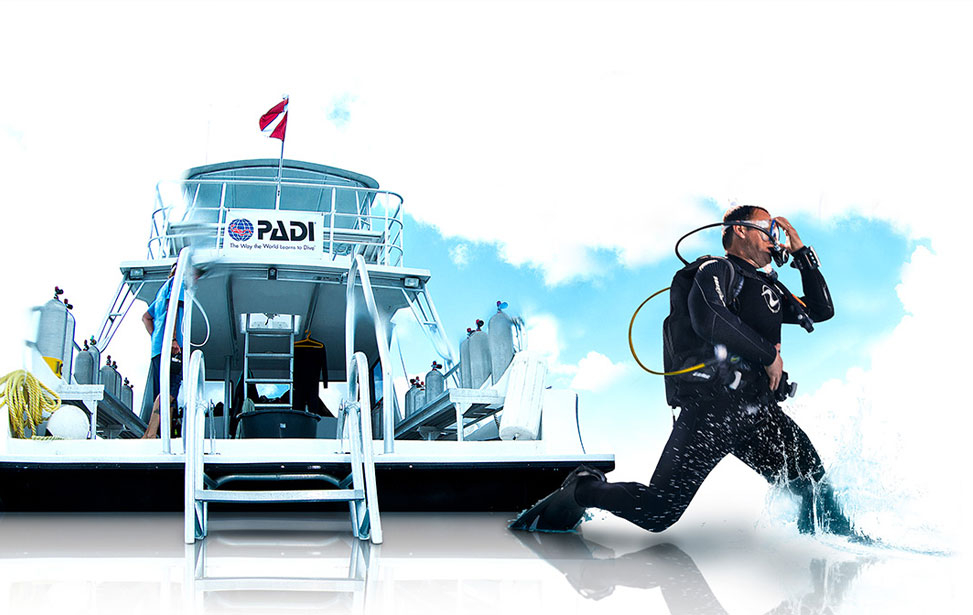 The Fun Part
Diving from a boat is fun, especially when you look at ease when maneuvering around on it. It's fun to know what you're doing and how to do it.
What You Learn
Learn the tips, tricks and ways to:
Dive from boats ranging from small inflatables to giant live-aboards
How they differ from place to place
Gain experience and training from diving on boats in your local area
Safely enter and exit the water, with or without gear
Stow your gear in the most appropriate areas
Use surface lines to initiate or conclude your dives
Locate basic boat safety equipment
To obtain your PADI materials, either online (you can buy that here!) or physical materials from our dive centre, simply contact and Book your course now.
Your Next Adventure
The PADI Drift Diver Course pairs well with the PADI Boat Diver Course as it teaches you fundementals of diving in drifts and how to handle each unique situation. The PADI Underwater Navigator is a great choice aswell to improve upon underwater observations as to help guide you back to the boat.
This specialty course will count towards your PADI Master Scuba Diver Rating, join the elite of recreational diving.
For more information about this, or other PADI courses, sign up for our newsletter or come on in, have a cup of coffee and a nice chat with one of our friendly instructors.
Check out our travel website to see where we are going next and maybe jump on board for an unforgettable experience and a chance to put your new found skills to practice!